Level Up Your Nightlife!
Music festivals, concerts and late nights!
Are you ready? You will be with our Cyberkicks™
Stand out from the crowd and dance to the latest beats. Perfect for raves, concerts and festivals! 
You can change the color with a push of a button and change between different light modes like strobe, static or alternating between all the colors.
The shoes need to be charged only 1-3 hours and stay lit up for about 5-7 hours.
Our Cyberkicks™ were designed with comfort in mind. 
You can wear them all day or casually for parties, just the way you like it.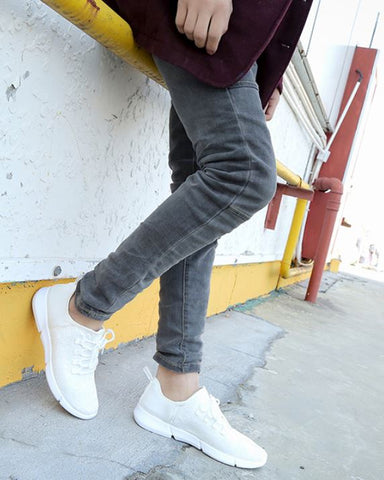 Go out any day of the year worry-free knowing your shoes are water and weather resistant. 
The shoes are made of woven fabric with a fiber optic inlay used on the outside, rubber for the sole, and cotton fabric on the inside of the shoes.
 We are sure you will love them!
Features:
Easy-to-use, single-button design! 

You can switch on/off the LED lights and change the color with a push of a button.

Micro-USB-Charging Cable included
Why Partygoers Around The World Love Their Cyberkicks
✔️ Smooth operation
✔️ Eye-catching 
✔️ Superior battery life
🌎 We ship worldwide - shipping will take around 2-3 weeks - for more info visit our

 

Shipping & Delivery

 

Page